ATEP Center for Applied Competitive Technologies (CACT)

What is a CACT?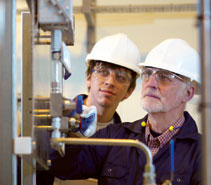 Advanced technology companies need a partner, now more than ever, in their business - - an organization that can respond with workforce training and technical solutions.
The ATEP Center for Applied Competitive Technologies (CACT) is that partner organization - - a college-based team of advanced technology experts dedicated to solving operational, personnel, and technical problems.
The highly specialized technical consultants and instructors of the ATEP CACT work through the California Community Colleges Economic and Workforce Development (CCCEWD) initiative. They are dedicated to serving California's advanced technology companies with innovative solutions that are unique and customized.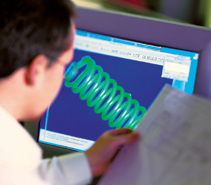 What does ATEP CACT do?
The ATEP CACT offers technology education, manufacturing training, and consulting services that contribute to continuous workforce development, technology deployment and business development. Contributes to the vibrancy of California's advanced manufacturing sector by helping companies, like yours, compete successfully in changing markets and the global economy. Conveniently located in Tustin, right off the 5 and 55 freeways to serve the business community of Orange County.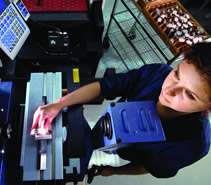 Why Partner with ATEP CACT?
Our funding is driven by your success. Our grant programs and leveraged partnerships allow us to offer the most cost-effective workforce training and consultative services for Orange County's advanced technology businesses. We have the same goals as Orange County businesses - - when you succeed, we succeed; our funding depends on it!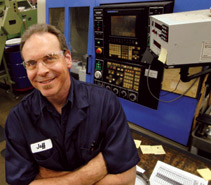 Some of the many training courses and services offered:
Optics, Photonics and Laser related training
Technician training in...

Electronics
Biomedical
Green energy technologies
Fiber optics
Maintenance

"LEAN" practices implementation and theory in...

Manufacturing
Inventory control
Administration
Supply chain development
New product development

Organizational Development

Leadership
Effective communications
Team building/development
Staffing and recruiting

Software applications

SolidWorks
MasterCam
Illustrator
AutoCad
LabView

World class quality systems and controls

---

ATEP CACT operates under a grant from the Economic & Workforce Development Division of the California Community Colleges office in partnership with the Advanced Technology & Education Park (ATEP) and receives leading edge equipment and support from many industry leaders such as Newport Corporation, Northrop Grumman, Zygo Corporation, Schott Glass, OptoSigma and IBM San Jose.
Call (949) 282-2720 to discuss custom designed training courses to address your specific organizational needs.